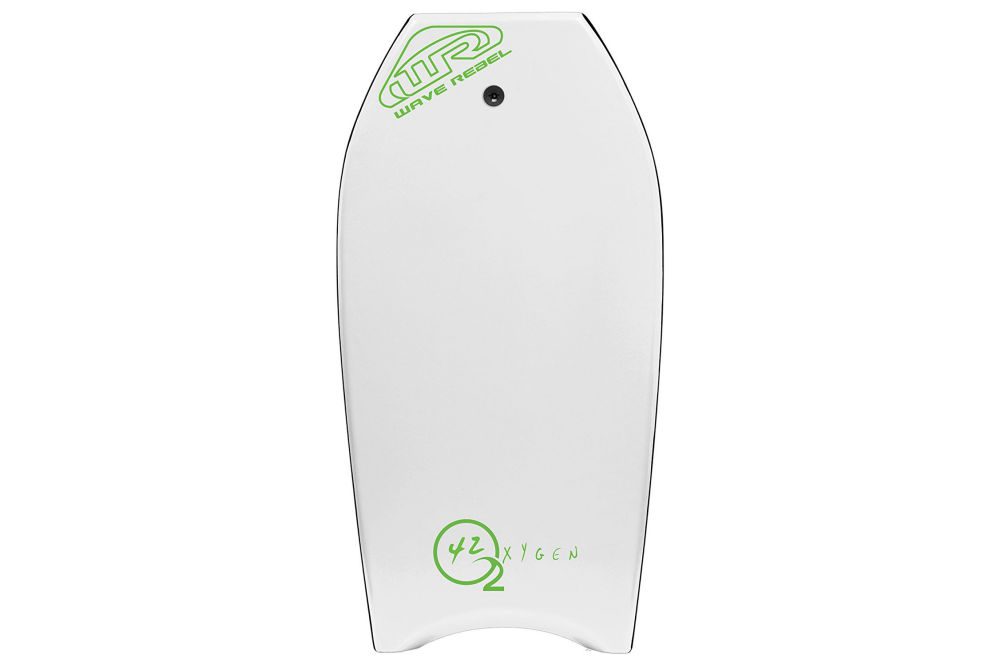 In bodyboarding, there are various difficulty levels that you can work on if you wish to handle the toughest waves out there. If you are moving up to a more advanced level in your bodyboarding, which bodyboard would work well for you?
For starters, you can check out Wave Rebel Oxygen Bodyboard as one of your options.
Features
Need a bodyboard that will work best for higher and stronger waves? This board from Wave Rebel has everything your advance bodyboarding needs in one simple package.
Check out the details of the Wave Rebel Oxygen Bodyboard below to see if this has the features you want in a bodyboard.
This bodyboard comes with an XEPE Deck which guarantees toughness and buoyancy in the toughest waves
It also comes with an EPS core for added buoyancy
The board has a pro-slick bottom, extra channels and a 1FRP Stringer for better ride performance and guarantees it will not break apart when hit by a strong wave
Users will not lose this board when they wipe out as it includes a straight fabric leash users can put around their arms
This bodyboard is fit for riders 5'6" and up and those who weigh from 190 lbs. and up
The board also comes with a bat tail, which adds to the traction of the bodyboard
Users can choose from a selection of colors when purchasing this model
By looking at the features of the Wave Rebel Oxygen Bodyboard, it is clear that the manufacturers have considered everything possible to make this board match their users. However, before going off to the bodyboard shop to get one of these boards, it is important to check whether they really work as they should.
Here are the pros and cons of this bodyboard from Wave Rebel.
Pros
In terms of its advantages, the bodyboard is perfect for larger and taller users. It provides excellent coverage and it enables users to distribute their weight easily without having to adjust too much as they move.
The board also has a medium flex that enables the board to work well in either warm or cold water. The build of the board is also excellent, enabling it to work in any condition. Weight distribution is excellent with this board, making it an ideal board for larger riders for better balance.
The additional thickness of this board makes it ideal for tricks and it will not easily break apart regardless of the weight of the user. The thickness of the board also makes it ideal for drop-knee bodyboarding, which requires a more balanced board than standard.
The leash is also well-made and will hold up even if it is hit by riptides or strong waves. The channels and the material used for this board can be considered at par with expensive brands because it ensures that the board can easily maneuver in the waves.
The material also ensures that the board will remain stable while on the waves, especially the material used for the slicks. A stringer is also included in the board which helps in the board's flexibility and control.
Users also love this board because it is very lightweight. In terms of its usability, if you take good care of this board after each use, it can last for years.
Cons
The board may also be slightly larger for lighter and smaller users which can prove difficult to control once in the waves. It is also notable that this board is slightly stiffer than others, which may influence the ride.
The leash included in this board is also shorter than its competitors, which is why users may feel the need to purchase a longer leash for their board. It is also not advisable to leave this board under the sun because the material will easily bubble up and completely damage the board.
Bottom line
When going up a notch in bodyboarding, you should not settle for just any bodyboard on the market. With the Wave Rebel Oxygen Bodyboard, advanced bodyboarders are guaranteed the speed and board performance they need for the waves they face, and can use it constantly without worries.