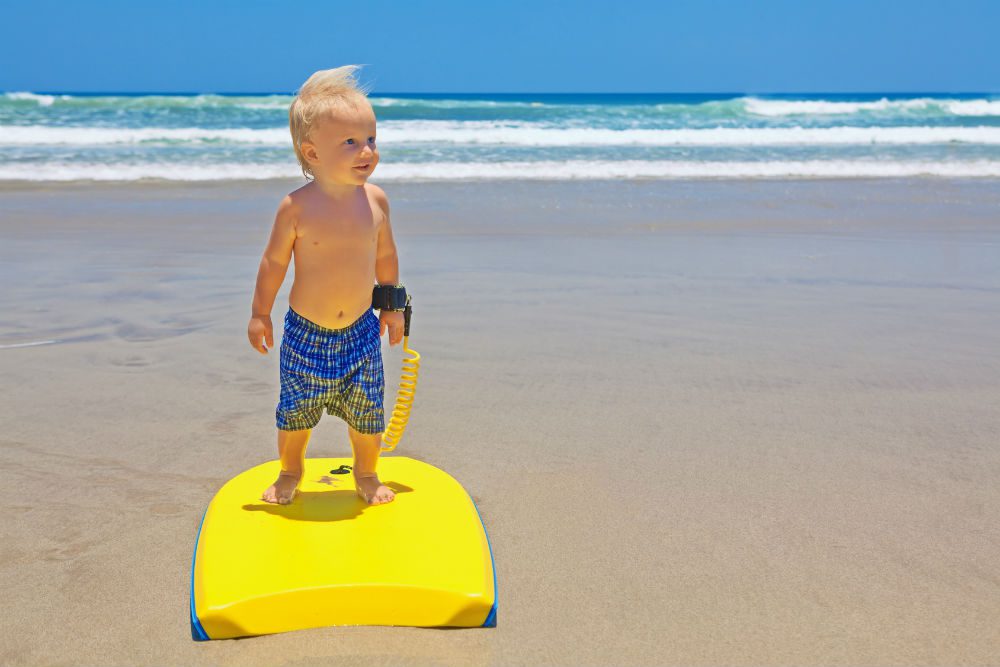 These days, water sports have become quite popular among people of various ages. Children, teens, adults — they all like to enjoy the water while having some adventure. Would you like to try it, too? If yes, then you need to search for some helpful tips on bodyboarding for beginners.
While it can be scary, the truth is bodyboarding is also quite easy to learn. Just arm yourself with enough determination and commitment, and you will surely make it.
In this article, we will talk about some basic facts you need to learn about the sport. Go on and make your way toward becoming a great bodyboarder.
Things to Do Before Beginners Actually go Bodyboarding
Well, you don't just grab a board, go to the sea, and paddle. You need to do a little prep work first. Below are some things you should do before you go bodyboarding:
Do your research.
Before hopping on a bodyboard, you should familiarize yourself with some of the basics. Learn about the different parts of a board and the accessories that come with it.
Check out some  helpful tips that you can keep in mind as you start doing the sport. In doing so, you can mentally and emotionally prepare yourself and lessen any fear or anxiety you may have.
Buy the best board.
The best board may be different from one person to the next. When you're looking at boards, think about one that might be designed for beginners.
Read the labels and talk to the people at the stores you go to. They should be able to find you a board that matches your height and weight better than others. Choose one that caters to your needs and fits your budget.
Best bodyboarding spot for beginners.
As a first-timer, you might be concerned about safety. Bring some friends along and try to choose a location where people can easily see or help you if the need arises. It is best to opt for an area where there are lifeguards if that is an option for you.
Don't forget to relax.
Don't allow anxiety to consume you. Before you actually try bodyboarding, take time to enjoy the beach. Run around, swim, or do whatever you want. Relaxing the mind will help you learn faster.
These are just some of the  things you can do as you prepare for your first bodyboarding experience. Feel free to do more research to make the best preparations.
Actual Bodyboarding Tips
After doing enough prep, you're probably going to be itching to catch some waves. Now, here are the basics you should remember during your first few bodyboarding sessions.
Allow yourself to be comfortable with the water.
You can never do well in bodyboarding if you are not "friends" with the water. Before trying the sport, you should spend a significant amount of time in the water. You should go swimming and be comfortable with the waves.
Wear a wetsuit.
Of course, you can wear anything while swimming, but bodyboarding is a different sport. It requires you to keep your body warm and comfortable so as to gain more confidence.
If you feel too cold or don't feel comfortable, you might not be able to carry on. Just like any other sport, bodyboarding requires proper attire, too.
Don't forget to wear a leash.
Its entirely possible that you may wipeout while riding your board. If this happens, the leash will help secure the board by keeping it within reach.
Learn to adjust your body with the waves.
Understand how your body should position itself and how the energy of the waves will push you. Bodyboarding is only a matter of adjustment. Aim to successfully glide across the water by observing the right body positioning.
Learn to ride a wave until the end.
Once you ride a wave, make all the necessary body adjustments needed. Pay close attention to the wave and aim to ride on it until the end. Take note that a board reacts differently during each phase of a ride.
While we may have some suggestions here for you, bodyboarding isn't an exact science. Sometimes you just have to go with your guy.  You may encounter a lot of challenges depending on your physical and mental capacity, but if you have enough determination to stick with the sport, there is no reason for you to fail.
Summary/Conclusion
With different types of water sports becoming more and more popular, it is not hard for people to try and learn one.
As for bodyboarding, it is a surf sport that can be a bit easier than traditional surfing. Cost of entry is lower, and the whole family can enjoy it.
While bodyboarding can be challenging, it has a lot of benefits that you can truly enjoy, from enhancing different aspects of your health to merely having a fun activity to do. Don't spend too much time thinking if you should try it or not. Just give it a shot, and give it your best. You won't regret it.