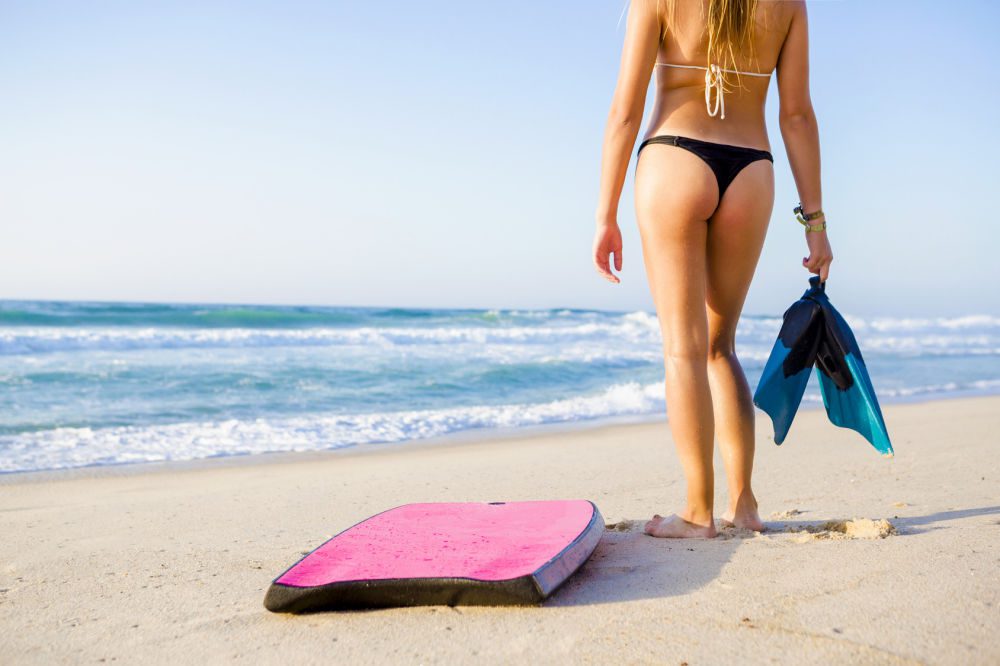 When it comes to buying a bodyboard, it is important you know several aspects of the board because every part may influence the way you ride and affect your development as a rider, especially if this is your first bodyboard.
One of the frequently asked questions buyers often have when getting bodyboards concerns the size they should get. Like surfboards, bodyboards come in various shapes and sizes and you need to determine if the board is too narrow or too wide for you.
When it comes to sizes for bodyboards, experts are divided when it comes to determining what is good for a certain person. Some experts believe that the bodyboard should be up one's belly button, while others recommend getting longer bodyboards to produce more speed and give proper coverage.
When buying a bodyboard, it is important that it matches your body shape and your preference. Regardless of the dimensions of the available bodyboards you see online, if you think the one you want is large enough for you, it is important you see for yourself if the bodyboard in question will fit you because you may end up with a smaller bodyboard that you can't easily control.
Sometimes, getting the wrong board may influence your speed as you move along the waves or affect your entire ride since it cannot handle the wave you selected.
In terms of body shape, you need to find out what body type you have before you go shop for a body board. If you are skinny, tall and lightweight, it is ideal for you to get a tall, narrow and thin board to cover your frame.
This will also help you properly handle the board as you face your wave. If you are tall but have an average weight or body type, you can get a tall and average sized board.
If you want to base your bodyboard based on your ride preferences, it is recommended that you get a larger or taller board because this will float better than a smaller board. If you will go for bigger waves, a shorter or thinner board will help you get better control while in the waves and float even in very tall waves.
If you want to buy a board which will respond to you faster, getting a shorter bodyboard is the way to go. If you want it to float more and you do not mind it being less responsive, a larger board is good.
With regards to the advice of some experts regarding measuring the bodyboard up to your belly button, this is not accurate because each person varies in terms of their height and body structure. If you are buying a board for someone who is still growing, the belly button requirement may indeed be an issue because they can still develop.
Bodyboards must also fit snuggly under your arm as you carry it in order for you to carry it without any problems. If you cannot carry your bodyboard under your arm, you need to get another bodyboard that will.
This specific requirement is also important because it highlights whether your hands can properly handle the board's railings. If you can't hold the rail, it is too large for you, and if there's a gap from the top rail to your arm, it is too narrow for you.
When your board is not snuggly fitting your arm, chances are you will drop it more than once. As a result, it will have a lot of dents that may affect its capacity to create speed.
On the plus side, getting a bodyboard you can easily carry around also shows others that you are confident and comfortable enough to handle the waves.
If you are still undecided or uncertain as to which bodyboard to buy and still need a little help deciding, you can ask experienced bodyboarders, and even owners of a bodyboard shop for some advice. Online forums are a good place to ask any questions you may have about bodyboarding and buying a bodyboard.
You should also try to go to the shop to properly check out the board and not double guess whether it will fit you or not. In the end, it will be you who will be able to determine whether the board is the right size and for your skill level, or if you need to continue shopping.