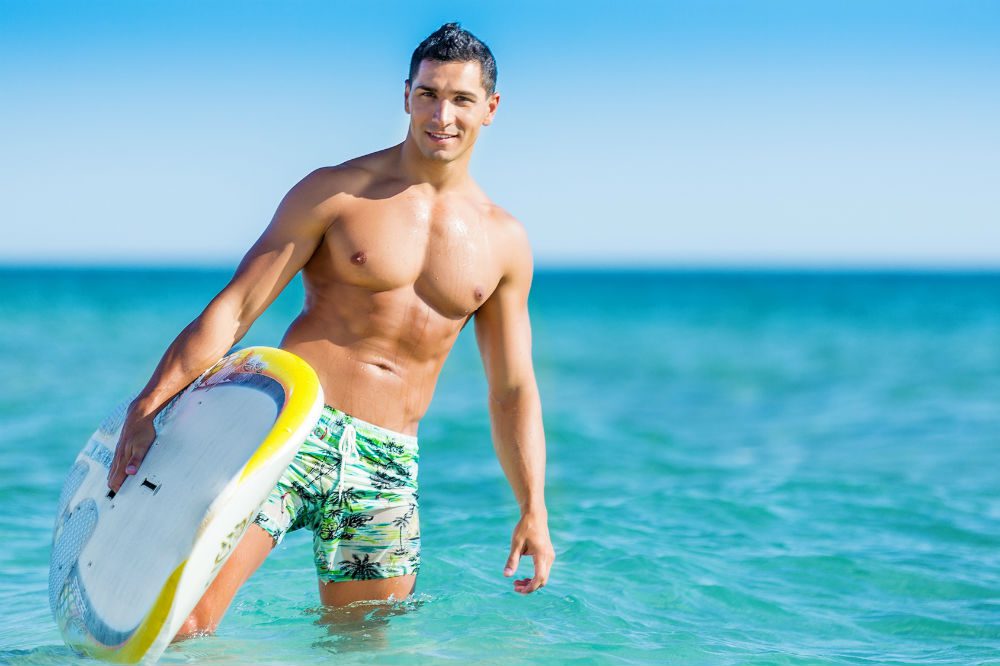 Do you want to try bodyboarding? If so, you need to try all the necessary techniques and the determination to truly learn the sport.
Being the "younger sibling" of surfing, it is a simpler way of riding a wave. It can still be challenging, though.
The success of bodyboarding also lies in using the right board. As a beginner, you need to search for helpful bodyboard buying tips.
That is what we are going to talk about on this page, plus more facts about the perks of bodyboarding.
Are you ready to learn? Read on and take note of every important tip and fact.
Tips for Buying a Bodyboard
What should you look for in a bodyboard? What are the factors you should know and consider? Here are some helpful tips for you:
Choose the item that matches your boarding ability.
There are bodyboards designed for beginners like you. Should you fail to choose the item that matches your boarding ability, you might encounter unnecessary challenges and might end up having a hard time learning the sport.
Choose the right size.
While you can find some boards that fit users of all ages and sizes, a one size fits all board isn't always the best choice. Numerous bodyboards have different sizes that match various users' heights and weights.
Don't neglect this seemingly small detail if you want to have a good bodyboarding experience.
Closely look at the features.
What materials are your prospective bodyboard made out of? Does it provide many color options? How about the accessories that come with it?
Bodyboards may all look similar, but they come with different features as well as benefits for their potential users. Once you become sure about what you want, you should carefully check the item's features against your personal preferences. You should also prioritize the components that you truly need.
Check the price.
Always set a budget when buying any item. Do not go beyond it, especially if you are not sure if you really need the extras or other factors that make your prospective item exceed your allotted budget.
Also, never opt for a board designed for advanced bodyboarders if you're still a beginner. Doing so might lead to you quitting (because of unnecessary challenges caused by using the wrong item) and wasting your money in the process.
A little research will go a long way. Check out our tips below to help inform your decision.
Benefits of Bodyboarding
Sure, bodyboarding is a fun activity, but there is more to this sport than just having fun.
Here is a list of bodyboarding perks. Keep them in mind and make them your motivation for trying the sport:
Enhance mental health.
As you may already know, spending time at the beach could help free your mind from various stressful thoughts. It provides you a relaxing environment that could refresh your mind and help you recharge.
Walking on the sand and feeling the waves can make you feel better and consequently help in enhancing your physical health as well.
Bodyboarding can improve physical well-being.
Apart from the benefits associated with improving one's mental health, simple beach activities can be a form of exercise that directly affects a person's physical well-being.
Before you try the actual bodyboarding, you should first learn how to swim. As you know, swimming is a form of exercise that benefits the body in numerous ways.
Moreover, as you feel the waves hitting you, you get a massaging effect that is beneficial to your body. Most importantly, body boarding itself is a type of water sport that strengthens and tones the muscles.
Bodyboarding is a good way to bond with your family.
It's pretty easy to learn how to bodyboard. You can do it with your friends and even with any member of your family. In fact, you can find numerous bodyboards on the market that claim to be perfect for family use.
Next time you go on an outing, you can add more excitement by trying this sport with your family.
Summary/Conclusion
With the varying benefits it can give, bodyboarding is definitely worthy of all the attention it gets from people of different ages. From a cool bonding activity to a great tool in improving one's health, this sport can truly affect you in various facets of your life. It can be challenging, but it is certainly worth trying.
As for buying the right bodyboard, make sure to be careful. Making the wrong choice may lead to unnecessary adverse effects that could jeopardize your entire bodyboarding experience.
The best thing you could do is to properly educate yourself about the sport to make sure you're going to reap all the benefits that it has to offer.