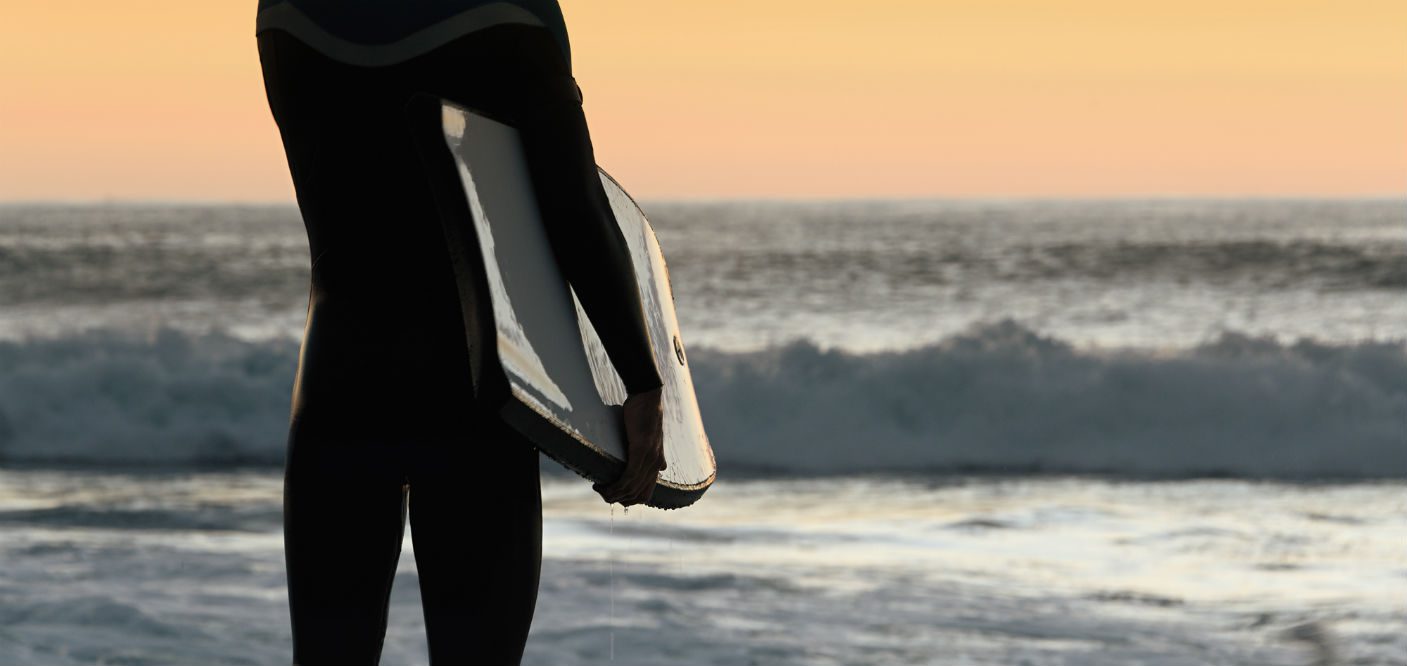 Are bodyboards made differently? Of course, they are. Definitely, some bodyboards are better than others, but how can you tell which is the best one? The answer lies in the support that the board can give.
Having good support is essential because, of course, when you are in the water, gravity is really against you and you need something stable to lean on, which is the board. Here comes the Random High-Performance Bodyboard.
What About Random?
Before we discuss the key features of the product, let us first talk about what the brand is all about. Frankly speaking, this brand is not really that well known in the market just yet.
Unfortunately, there is really nothing much to be said because they also do not have an official website. All that we know is that the brand Random is everywhere.
When you search for bodyboards, this brand will almost always pop up. Therefore, this is really a legitimate brand. But how come do they not do any merchandising? Instead, their goods are sold via third-party sellers.
Whether they really exist or not, they do offer a lot of bodyboards to choose from, and for someone who is very picky with theirs, you will get a lot of options from.
Random Performance Bodyboard
For this specific release, there are only two variations to choose from. The first one is called "dots" and comes in at 37 inches. The second variation is called "rainbow", which measures 41 inches.
Moving on to the main selling point of this board—its strength and flex properties. This bodyboard was designed to give particular emphasis on flex properties and strength.
In addition to that, it also has a deck that is super durable yet also has a smooth and comfortable surface at the same time. Paired with non-slip properties, you can definitely say that this bodyboard is worth the investment.
As for its tail, this bodyboard boasts a crescent-shaped one, which will be great for all types of bodyboarding activities. This crescent tail is also great for different boarding styles.
At the same time, this bodyboard has a bottom that is very slick. Surely, having a slippery or smooth surface is beneficial because it can easily break through the water. In turn, this will help you maneuver your way easier at a very high speed.
Lastly, you will be glad to know that the leash is already included in your purchase.
Specifications
Rider weight for 37 inches: 25 to 55 kilograms
Rider weight for 41 inches: 55-87 kilograms
Pros
Order arrives on time
Packaged well
Can carve nice turns
Easy to maneuver
Nice design
Easy to use
Well made and has good construction
Wrist wrap is comfortable
Cons
Velcro strap can easily break
The leash can pull through the bottom of the board
The screw can quickly come undone
Not that durable
Limited color choices
Poor customer service
Summary of the Features
The Random High-Performance Bodyboard is just like any other bodyboard in such a way that there is really no elevation in terms of design. But that does not necessarily mean that it is terrible. In fact, its basic features really work well.
Its tail has a crescent style, which is ideal for making turns and maneuvering the board at high speeds. In addition, its bottom is very slippery, which is very handy as it can smoothly go through water.
On the underside, the leash that it comes with is not really that good. There are construction problems with it, so if you are going to use it, you might want to buy a better leash. There are also only two designs to choose from.
Comparison with the BPS Storm Bodyboard
Let us now compare the Random High-Performance Bodyboard and the BPS Storm Bodyboard. First off, let us talk about their similarities. Both bodyboards have the same overall shape, which is crescent style. As for their bottom surfaces, both of them have smooth ones.
Moving on to the different features of the one from BPS. Unlike the one from Random, it has a lot of colors and designs to choose from. More than that, it comes with two fin tethers. Accordingly, the tethers will help protect your swim fins.
Those extra features are really beneficial. This is because they do not only help with your boarding performance, but they can also help you be more comfortable while on the water.
Furthermore, there are certain safeguards with the one from BPS that will prevent you from losing your board, or at least stop the leash from separating from the board. Definitely, these characteristics are lacking in the Random High-Performance Bodyboard.
As mentioned earlier, we found some problems with the leash of the Random Performance Bodyboard. But when it came to the leash of the one from BPS, it stayed pretty much intact. At the same time, the Velcro strap is well made and very comfortable to wear.
Lastly, it also has screws, but unlike the one from Random, the screws of the BPS one stays in place. Are these slip-ups enough to beat the Random Performance Bodyboard? Keep on reading to find out!
CHECK LATEST PRICE ON AMAZON.COM
Verdict
The BPS Storm Bodyboard is slightly better than the Random Performance Bodyboard, but only by the added features that we mentioned earlier. These features somehow pushed the edge of having such a basic bodyboard. But that does not mean that the Random Performance Bodyboard is not worth investing in.
If you are a beginner, this will be an excellent pick for you because it is very easy to master. Longtime surfers will also appreciate this board because the design can really cut through the water.
There are just some problems with the leash that it comes with, which can be easily resolved by using a different leash.
All in all, we can say that this bodyboard is not really just a random choice but can be a definite one. Just keep in mind that it is as basic as it can be. But then again, who knows? Sometimes, that is precisely what you are looking for in a board.