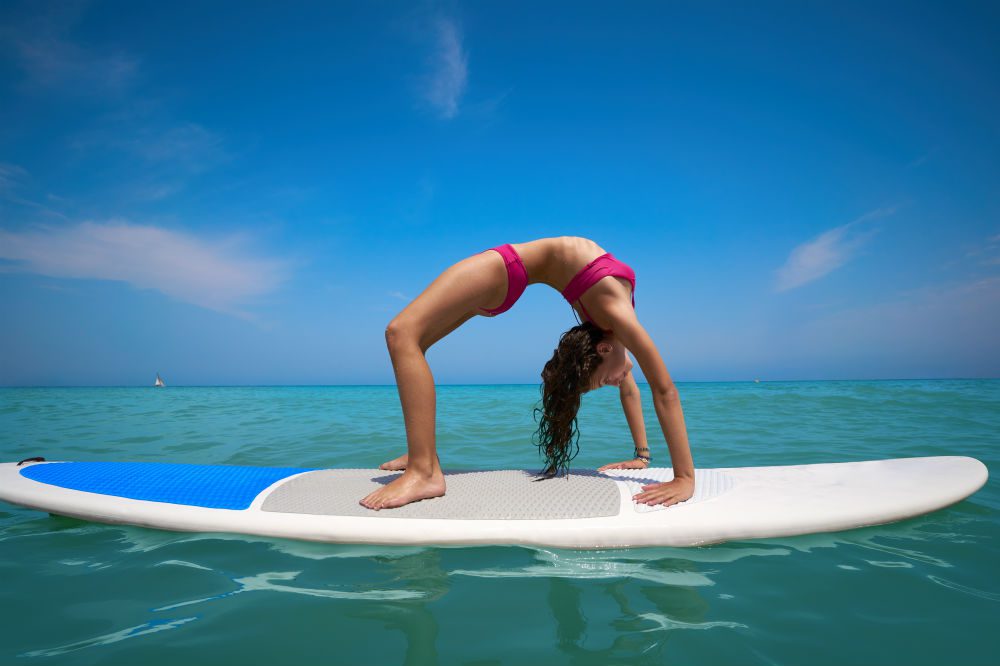 Bodyboarding is a fun, challenging sport in which the surfer rides a board on the face, crest, and curl of the waves. The surfer rides the wave in one of three forms—the most popular being the riding prone, wherein the surfer rides on his stomach. The other two pronations are the drop-knee and stand-up, which are more commonly performed by experienced bodyboarders.
Every bodyboarder starts with a good-quality bodyboard. It should match the surfer's specific preferences and needs such as weight, height, and riding pronation. Aside from these factors, a good bodyboard is made of strong, premium materials that don't easily break amidst the waves and user weight.
The Morey Bodyboards Wham-O Mach 7SS is one example of a premium board suitable for various surfers. Know more about this board to determine if it matches your own bodyboarding needs and style.
Morey Bodyboards Wham-O Mach 7SS Review
Morey Bodyboards was founded by Tom Morey in 1971. Using his professional skills from composite manufacturing and engineering at the Douglas Aircraft and studies in mathematics from the University of Southern California, he designed and manufactured surf-related equipment.
Ever since then, Tom Morey has been building and marketing high-quality, reliable boards that top the market until now. One of his well-loved boards is the Wham-O Mach 7SS Bodyboard.
Features
Materials and Construction
The Morey Bodyboards Wham-O Mach 7SS is considered one of the toughest boards in stores today. This is made possible by the materials it is made of and the way it was designed and constructed.
The core is made of durable polypropylene combined with a patented Tru-Flex. Called the X-Flex system core, this board is composed of propylene and Tru-Flex material infused with composite mesh. The top surface is made of an eight-pound polyethylene TC8 material.
These materials are combined between the bottom and core of the board, creating an ultimate flex, response, and projection.
The Morey Bodyboards Wham-O Mach 7SS can be used in various wave conditions and riding styles. However, it is specifically intended for drop-knee riding pronation for more advanced bodyboarders. It works best with prone style too, depending on the wave condition.
The Morey Bodyboards Wham-O Mach 7SS measures 43 inches and weighs 6.15 pounds. It is quite heavier than other bodyboards, but it perfectly matches well-rounded bodyboarders to support extreme and versatile performance.
Aside from the materials, the Morey Bodyboards Wham-O Mach 7SS has a dynamic built, which includes its ergonomically designed CNC contour deck with knee shape. This helps the surfer to place and maintain his body on the board while in action. The crescent tail helps improve speed and maneuverability.
To aid the surfer to maintain and control the board's direction, the Morey Bodyboards Wham-O Mach 7SS has thumb rails contoured with two power rod stringers to keep the stability of the base. It also has a contoured knee design so that the surfer can hold his knees in for drop-knee riding form.
When it comes to aesthetics, the Morey Bodyboards Wham-O Mach 7SS is simple and sleek. It has an overall black color on one side, and lime green with a black border on the other side. The bright color gives the board more visibility in the water, making it easier to find during wash out moments.
Summary of the Features
The Morey Bodyboards Wham-O Mach 7SS is professionally engineered with premium-quality materials to make up a durable, reliable core and a comfortable surface. The design includes a contoured knee and thumbs to improve grip, control, and stability. It perfectly matches well-rounded surfers who do drop-knee and prone riding style.
Although the Morey Bodyboards Wham-O Mach 7SS doesn't come with a leash, it has a bright green color that increases its visibility on the water. It is quite expensive too, but it just speaks of the premium quality it has compared to cheaper boards.
Comparison with Another Bodyboard
As we can see it, the Morey Bodyboards Wham-O Mach 7SS is among the expensive, high-quality boards intended for well-rounded, experienced users. If you are looking for a cheaper alternative, the ​662 Beast Master Pro Bodyboard​ is a good consideration.
The 662 Beast Master Pro Bodyboard is made of a high-grade EPS foam core topped with IXPE crosslink for more durability and comfort. It has a high-density smooth bottom to help with speed. This one has an improved grip too. In fact, it is made with thermoformed deck grip. It has a contoured knee to help maintain the position on the board as well.
The 662 Beast Master Pro Bodyboard has a simple design with the company logo on top. It has a dark blue color on one side and white color with a yellow border on the other side. It is intended for riders who are 5 feet and 11 inches tall and weighs between 190 to 300 pounds.
Unlike the Morey Bodyboards Wham-O Mach 7SS, the 662 Beast Master Pro Bodyboard has a coiled leash with a neoprene cuff. This helps secure that the board is attached to the surfer's body, preventing it from getting lost in the waves.
More than that, drawing it near is also convenient with this leash. Then again, although it is marketed for adult surfers, the quality and size might be more suitable for children and beginners.
Bottom Line
Bodyboarding is a lot of fun when you use a reliable board that matches your body and riding forms. The Morey Bodyboards Wham-O Mach 7SS is basically an advanced board intended for experienced, adult surfers.
With the contoured knee and thumbs that support drop-knee and prone riding forms, it is an ultimate well-rounded bodyboard. The overall construction and design support the surfer's advanced skills and techniques.
Nevertheless, the Morey Bodyboards Wham-O Mach 7SS also has a few minor drawbacks. Since it is a board for advanced surfers, it does not come with a leash. It is quite expensive and heavy too. Despite these disadvantages, it has reliable durability and strength that withstand the waves and support adult users.